Its main objective was to confirm compliance of the Company's activities with ISO requirements. Such audits are performed annually on a selective basis, i.e., different sites are audited every year.
During this month, the auditors from Bureau Veritas, the certifying agency, visited SIBUR assets including ZapSibNeftekhim, Nizhnevartovsk Gas Processing Plant and Tomsk branch of BIAXPLEN. Compliance of the Integrated Management System with the requirements of ISO 9001, 14001, 45001 was confirmed for each site.
SIBUR'S EFFICIENT INTEGRATED MANAGEMENT SYSTEM VETTED BY EXTERNAL AUDIT IS EVIDENCE THAT THE COMPANY'S BUSINESS IS STREAMLINED AND THEREFORE PREDICTABLE AND MANAGEABLE
SIBUR's efficient Integrated Management System vetted by external audit is evidence that the Company's business is streamlined and therefore predictable and manageable, and this guarantees that its products meet all the customers' requirements and the services are of top quality.
SIBUR creates a favorable environment for the development of its employees and is especially focused on safety of performing any type of work. The Company is continuously working to mitigate the environmental impact, to improve resource utilization efficiency, thus demonstrating its commitment to sustainable development principles. The Company uses a risk-based approach to decision-making and assesses its capabilities across all spheres of activity including customer service.
The auditors highlighted the following strengths of the Company:
openness and high level of the employees' involvement
customer centricity
effectiveness of the management system (functional and business contracts are often performed over and above the targets)
the approach to decision-making is based on assessment of risks and opportunities
efficient operation in the constantly changing external business environment.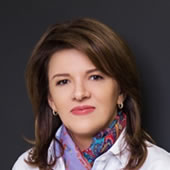 MARINA MEDVEDEVA,
Member of the Management Board, Director for Shared Services and Management Bodies:
ISO 9001, 14001, 45001 certificates prove that SIBUR is oriented towards transparency and efficiency of all its internal processes. The availability of such certificates improves the Company's market competitiveness and its rating both as a supplier and in terms of sustainable development allowing it to operate on the basis of fast-track product certification arrangements.